Hello Idaho Oral Health Alliance members and supporters!
With support of members, sponsors, and partners, the IOHA serves as the catalyst for joint discussions and actions that lead us toward our vision of optimal oral health for Idahoans. Financial support and active engagement from members and partners continue to help us convene conversations and facilitate actions that move us closer to the vision we share.
---
Mission and Initiatives:
As you might recall, in 2016, we redefined our mission statement to intentionally acknowledge our broad efforts. Our mission is to: Lead collaborative efforts to bring optimal oral health to Idahoans through education, advocacy, and program development.
Over the last quarter, we have increased momentum on our multi-year initiative of leading oral health integration into primary care in Idaho. Our participation in the Idaho Healthcare Coalition of the Statewide Healthcare Innovation Plan (SHIP) continues to reap benefits that include strengthening partnerships with Public Health Districts 3 and 4 which are working to address medical-dental collaboration and the adoption of fluoride varnish applications as a preventive measure in many of the patient centered medical home clinics in North Idaho and in South Central Idaho.
One significant WIN for the IOHA was leading the charge for the adoption of an optional educational module for the new statewide Community Health Worker Certification program. Students who participate in the online training now can choose to seek additional training on oral health issues in order to better help their clients. Learn more here.
---
2017 Idaho Oral Health Convening – May 12
The IOHA is assisting the Idaho Oral Health Program in presenting the 2017 Idaho Oral Health Convening on May 12, in Boise. This free day-long program features national speakers on Medical/Dental Collaboration, Silver Diamine Fluoride, and Teledentistry. There will be 20+ roundtable speakers and continuing dental education credits will be offered. Register here by May 8.
---
Idaho Oral Health Network
The Idaho Oral Health Program (the state agency focused on the oral health for Idahoans) and the Idaho Oral Health Alliance (the statewide nonprofit focused on advocacy and program development) have come together to create the Idaho Oral Health Network which is a region-by-region collective of organizations and individuals working to identify area issues then collaboratively create solutions for these local oral health concerns. Now in its second year, IOHN regional volunteers have begun to build local efforts to address issues like education for Head Start students and parents; education and care packets for pregnant mothers; teen awareness nights, and training on fluoride varnish utilization in primary care clinics, and education on Medicaid benefits for children ages 0-5. If you are interested in learning more about the Idaho Oral Health Network in your region, contact Elise Winbrock at elise.winbrock@dhw.idaho.gov
---
Renew Your Membership for 2017:
It isn't too late to pay your 2017 membership dues. Prices remain $40 for individuals and $200 for businesses or organizations. Pay online at http://www.idahooralhealth.org/membership/ soon. Annual memberships are valid through 12/31/17. Sign up now so you continue to receive the newsletter, special event invitations, and your leadership ballot at the end of the year.
---
Sponsor Highlights:
Our thanks to our Sustaining Partners, Delta Dental of Idaho and MCNA (Managed Care North America) and our continuing In-Kind Partner, Eide Bailly. These three stellar organizations continue to support our efforts in seeking optimal oral health for Idahoans. We also thank Willamette Dental Group, the event sponsor for our 2017 Member Dinner Before the Convening.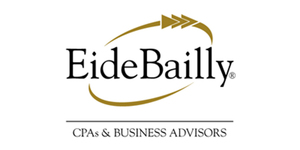 Remember the IOHA When You Shop:
AmazonSmiles: The IOHA is now a registered recipient of AmazonSmiles donations. Log in with your Amazon password, then shop, shop, shop. The AmazonSmiles Foundation donates 0.5% of your eligible purchases to the IOHA.
Fred Meyer Rewards Card: Designate the IOHA as your nonprofit of choice for your Fred Meyer card at www.fredmeyer.com/communityrewards Just select the Idaho Oral Health Alliance or look up our assigned nonprofit number of 84427 to help us earn money from your purchases. You'll still receive your rewards points, your fuel points, and your rebates.
---
Here's to optimal oral health for Idahoans.